Sean's Summer 2008 Build - "Manticore"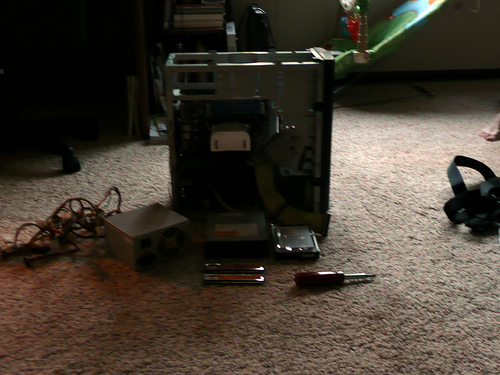 Old parts out…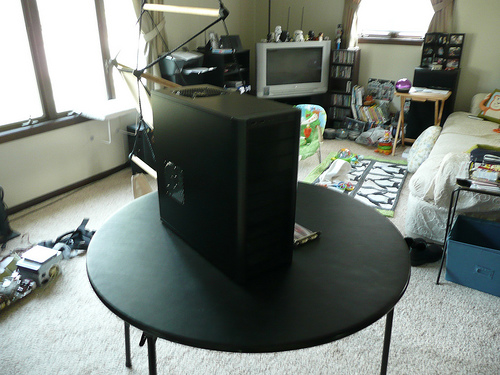 New parts in all their glory. Antec Three Hundred case next to the eVGA 8800GS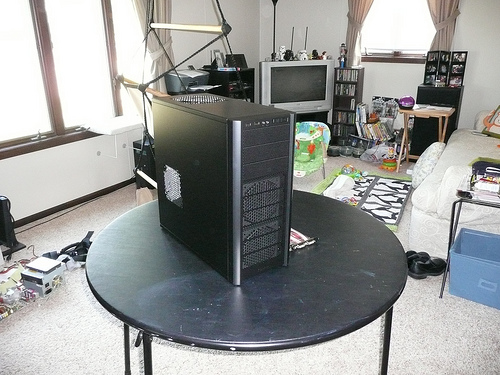 eVGA 8800GS, a cost-effective performer.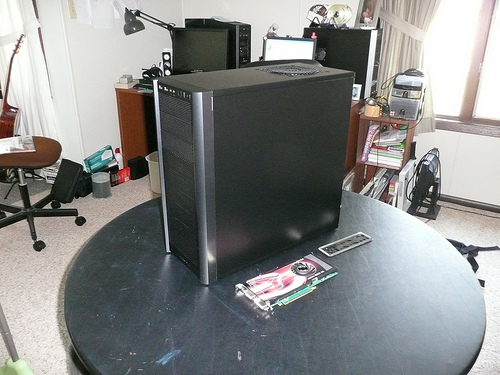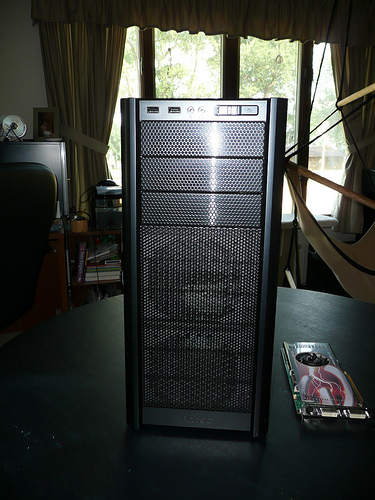 Antec Three Hundred front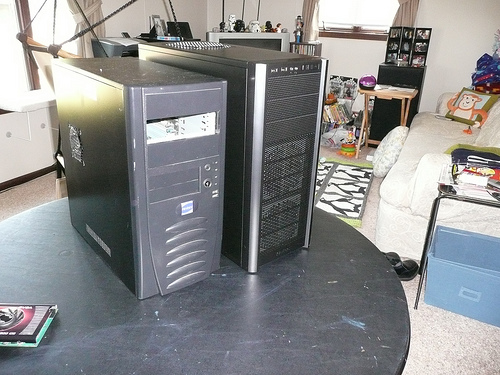 Old case on the left, new case on the right. The Three Hundred made for a small size increase.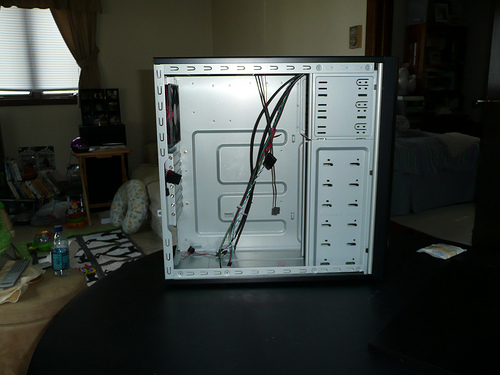 Three Hundred actually has a nice build inside, this picture does it no justice.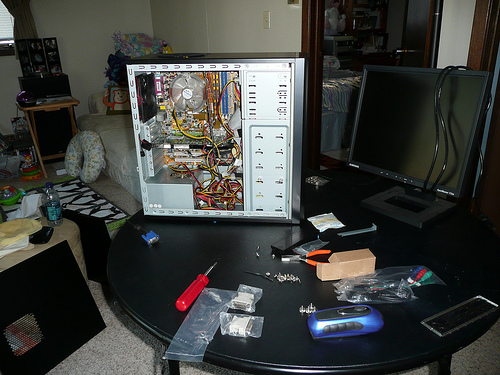 Donated parts mixed in with new parts—all freshly installed, ready for first power-on test.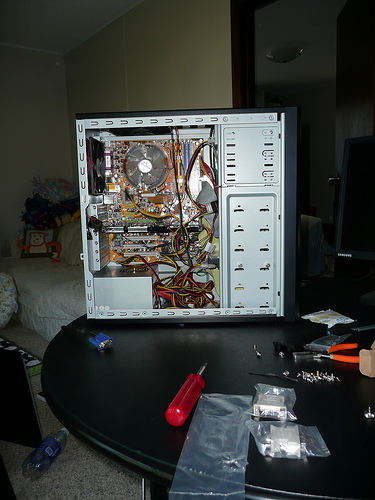 Here's a closer look, note that the Three Hundred adopts the bottom mounted power supply approach.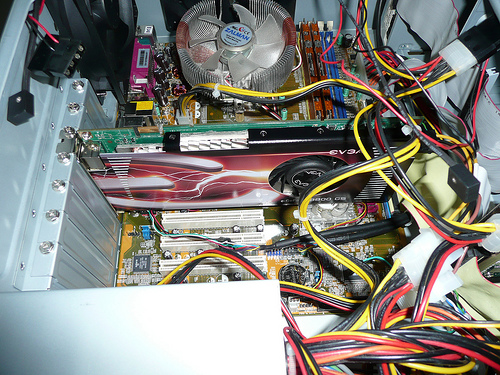 A very close look to examine the video card's clearance.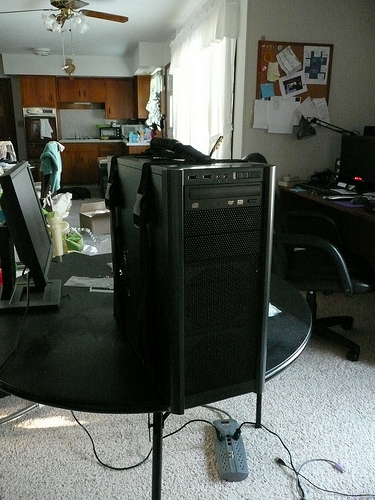 Power-on checks out, and the Windows XP OS switched from Sean's old nForce3 to the newer nForce4 with nary a complaint!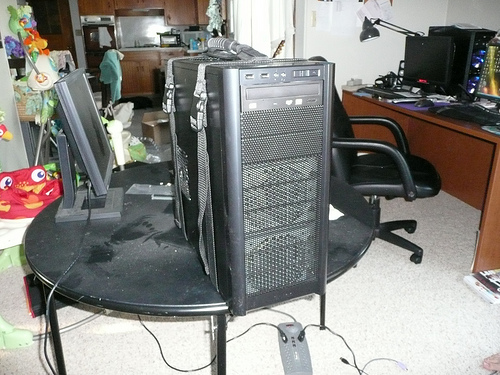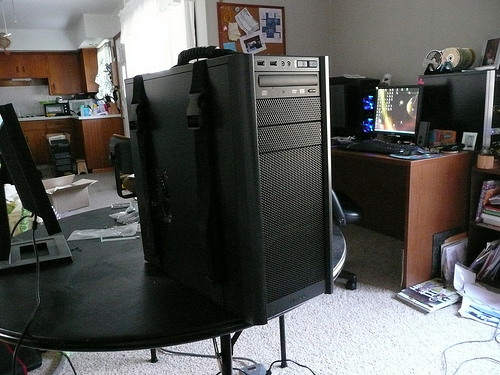 Grats Sean! Well done!